Visitors will be in for a treat after setting foot into the first exhibition showcasing an array of self-portraits by Lee Godie in the Lee Godie: Self Portraits exhibit at Intuit: The Center for Intuitive and Outsider Art.  Curator Karen Patterson of the John Michael Kohler Arts Center shares Godie's most intimate and prized possessions that invite admirers to see the artist in many different lights.
The diversity of self-portraits opens up a new life of one of the most collected self-taught artists from Chicago. The exhibition ranges from a bare skinned Godie exposing her collarbone, which was considered one of the most intimate body parts of a women, to Godie posing with a pile of clothes flashing her self-made wealth for all to see. In the midst of the black and white self-portraits, visitors will be amused at the artist's embellishment of color in eyebrows, lips, eyes, cheeks and skin darkened by instant tea crystals.
It is obvious in this exhibit that Godie did not shy away from playing with levels of drama. Admirers who never witnessed Godie's theatrical presence will feel like they have encountered some part of her larger-than-life personality throughout this exhibit. Furthermore, Patterson noted that Godie's most private moments were in the photo booth. This is evident. In each photograph Godie expresses a level of dramatic play, vulnerability and ownership.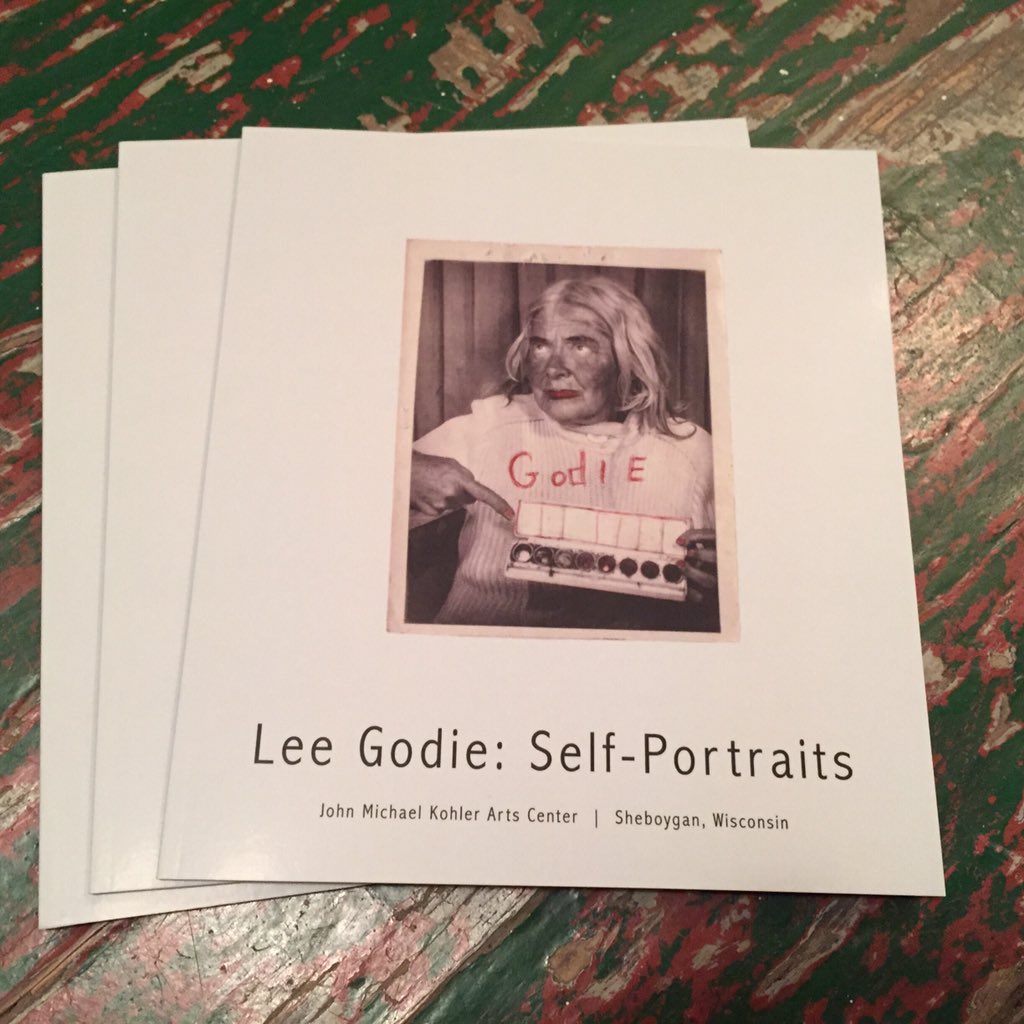 In the center of the room is the most intriguing piece of the exhibit — one of many personal pillows belonging to Godie. The pillow, secured in a glass case, is the only one Patterson could locate and one of many that Godie would rest her head on while sleeping on Chicago streets. Which makes the presentation of Godie's pillow even more precious.
The photo booth tucked in the upper left corner near the gift shop gives visitors the opportunity to play with their many personaes and pay homage to Chicago's precious Lee Godie.
Lee Godie: Self Portraits exhibit runs through July 5 and can be seen at Intuit: The Center for Intuitive and Outsider Art, 756 N Milwaukee Ave. Hours of operation: Tuesday-Saturday, 11 a.m. – 6 p.m. Thursdays until 7:30 p.m. Sundays noon – 5 p.m. Closed Mondays. The suggested donation is $5.00. Free for members and children under the age of 12.